Eyeglasses
Many of our patients think they cannot afford proper eye wear and settle for poor alternatives that end up costing them more in the long run. At Dilzer Eye Care, we provide personalized options and affordable options so that people can get the vision they deserve and see life clearly.
We know you want to look and see your best with your eyeglasses. There are so many options and you are not sure who you can trust. This makes you unsure about buying with us.
We will help you pick out frames that fit and look great! And we will simplify the ordering process with easy to use crystal clear lenses.
Relax, your eyewear is protected with our WOW GUARANTEE.
We gladly unconditionally* guarantee our frames and lenses, even if the dog chews them, against breakage of any kind for any reason for 12 months. We will repair or replace the frames and/or lenses with a copayment of $25.
It is so simple to use:
Bring in your broken (or chewed) eyeglasses
Pay $25 copay
Get your eyeglasses fixed or replaced.
Stop worrying about your glasses and instead experience great vision and a great new look. People love the peace of mind knowing their glasses are protected with the WOW Guarantee.
*Some restrictions apply. Ask for details.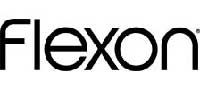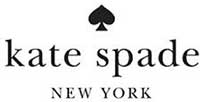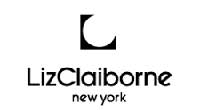 Eyeglasses
Technical guide to lenses (for those of you who want to know more)
Polycarbonate. Commonly used, light and impact resistant.
Trivex. Our favorite material! Light and super tough. It gives sharper vision than polycarbonate because it has less aberrations.
Hi Index. Thinner and lighter than polycarbonate and Trivex. It is best for higher prescriptions for better comfort and appearance.
Single Vision. Term we use for a pair of glasses where the prescription corrects for one distance. It can be for distance only or reading only.
Bifocal. These lenses typically have a line and correct for distance and reading.
Trifocal. These lenses usually have 2 lines and correct for distance, computer, and reading
Progressive. These lenses have no line and correct for many distances. They gradually change power from distance to near. There are hundreds of designs, some are better than others. Better progressives are easier to use.
Crystal Clear. We use this term to describe anti-reflective lenses (AR coating). It cuts reflections from lights, computers, phones, other devices, headlights, and any source of light. It also makes you look better because it removes those annoying reflections from the front of your glasses. People will see your eyes and not the reflections.
Transitions. Transition lenses turn into sunglasses when you go outside. They are light adaptive which means they do not get as dark on a cloudy day as they do on a sunny day.
Polarized. Polarized lenses are used in sunglasses to cut glare. They are best for drivers and water sports like fishing. We love polarized lenses and recommend them to everyone especially for driving.
BluTech. Artificial blue light from screens and energy-efficient lighting disrupts your biological clock and causes digital eye strain— negatively impacting sleep, health, and productivity. BluTech lenses reduce your exposure to blue light, helping you live healthier and happier. Let us help you find relief from digital eye strain!
Relax. The Fatigue Relief Lens. Looking at near too much (like with your smart phone) is hard for your eyes. The Relax lens eases the strain of looking up close too much and prevents visual fatigue. Your eyes do not have to work as hard to focus leaving you feeling more refreshed a the end of the day.
Duo. This is a bifocal lens where the line is invisible. Works like a bifocal, but doesn't look like one. We love this lens for specialty applications.
Coach
Crocs
Kate Spade
Liz Claiborne
Flexon
Oakley
Oliver Peoples
Prodesign
Ray Ban
Silhouette
Sunglasses
Sunglasses will improve your life if you:
Drive
Hike
Bike
Golf
Fish
Shoot
Attend ball games
Enjoy the beach
Let us help you choose the best polarized sunglasses for your favorite activity.