[smartslider3 slider=2]
Do You Struggle With Your Vision?
Are you seeing as clearly as you used to?
Do you feel confident driving at night?
Do you experience blinding glare?
Have you given up on wearing contacts due to discomfort?
Are you struggling with school work?
Are you missing out on life's moments due to poor eyesight?
Schedule An Appointment
How Dilzer Eye Care Can Help You.
Improve Vision
You'll be amazed at what you've been  missing once you are properly assessed.
Restore Your Eyes
Take steps to keep your eyes healthy and youthful so you  don't have to miss a thing.
Gain Confidence
Get excited about life again and optimize your play and work lifestyles.
Schedule An Appointment
Personalized & Affordable Options
Many of our patients think they can't afford proper eyewear and eye care, so they settle for poor alternatives that end up costing them more in the long run. At Dilzer Eye Care, we provide personalized and affordable options so that our guests experience the vision they deserve and live lives free from limitation.
Learn More
Seeing Clearly Is As Easy As 1, 2, 3.
1
Schedule An Appointment
Let's set up a time to meet. That orange box below makes it easy!
2
Have Your Eyes Checked
Our expert doctors have examined over 40,000 patients and have the experience your eyes deserve.
3
Get Options For Better Vision
Helping you see sharply is our goal, that will make your life better!
Schedule An Appointment
Thousands Are Seeing Better!
We have had the privilege of providing over 40,000 people with the eye care they deserve, and we can't wait to help you as well!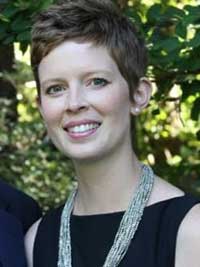 I have received excellent care at Dilzer Eye Care from the staff and doctors. The office is a well-oiled machine and every member of the team is always thoughtful, courteous, and thorough. It is obvious the staff are well trained and take pride in customer service. I look forward to my annual visit!
Ariel M.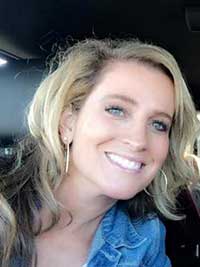 My entire family have been patients at Dilzer Eye Care for over 10 years now. We continue to be impressed with their friendly, professional, and caring environment along with their expertise in eye care. Dr. Dilzer's professional and personal touch is a rare quality. He sees his patients as people first and genuinely cares about their overall well-being. I would highly recommend Dilzer Eye Care to anyone!
Shannon J.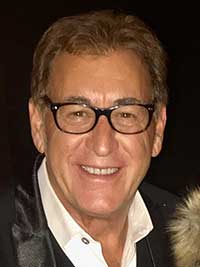 Where would you find an eye doctor willing to meet you on a Sunday for an emergency? Dilzer Eye Care opened their offices for me on a Sunday just for that. It's like having an eye team 24/7/365. We appreciate them and their commitment to excellence.
Geno S.
View More
The Team
Learn More About How We Can Help!
Modal Box
modal-
Click here to edit the "modal-box" settings. This text is only for editing and will not appear after you publish the changes. Preview modal-
***COVID-19 IMPORTANT INFORMATION***
June 1, 2020
We are now OPEN!
We have implemented numerous procedures and technologies in our office to make it as safe as possible for our patients. This includes curb-side check-in, temperature checks for all patients and employees, social distancing, and limiting the number of patients in the office at any one time. All of our staff will be wearing masks and other PPE. All patients will be required to provide and wear their own masks. Our schedule of patients has been modified to allow us to maintain these safety measures.
All visits to the office will be by appointment only. This includes repairs, adjustments, and pickups.
We ask that you come to your appointment alone; if the patient requires a parent or caregiver, only one may accompany the patient.
If you are a contact lens wearer, please bring your own contact lens solution and case to your appointment.
What to expect when you arrive in the parking lot:
From your car, please call the office at 540.338.1833 to let us know that you have arrived. In order to maintain social distancing, we may ask you to remain in your vehicle until we are ready for you.
Once you enter the office, a team member will take your temperature and hand sanitizer will be available.
We ask that you maintain social distancing throughout your visit
Until our office reopens, we are available for eye emergencies at 540.539.0310.
How to reach us
Call or text 540.338.1833 for general inquiries and for orders
Email us at guestservices@dilzereyecare.com for general inquiries and orders.  For CL orders, please include number of boxes requested.
Like our page on Facebook and Instagram for updates regularly
Know that we are all in this together, and with patience and kindness, we will get through this together. Most importantly, remember to breathe….
With hope for better days ahead, we thank you for your continued support.
The Dilzer Eye Care Team